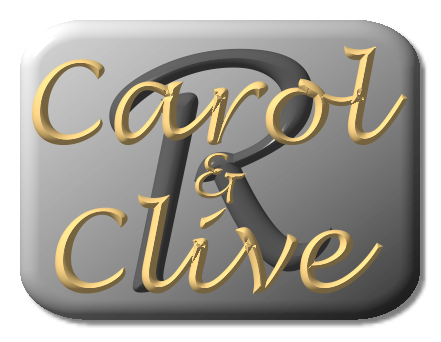 Carol started photography like many others with a Kodak Brownie 127 Kodak Brownie 127. As a teenager she upgraded to a Voigtlander Vito B Voigtlander Vito B (both of which are still in our loft and probably still operational!).
When Carol's first marriage broke up, in 1978, and she first met Clive, her photography had become swamped by the resposibilities of becoming a single Mum; although she did borrow one of Clive's Nikon Photomic FTns Nikon Photomic FTn occasionally. Later she enjoyed using a Ricoh KR10 Super Ricoh KR10 Super (sold on now but still working) and later still one of the pair of Ricoh XRXs Ricoh XRX that Clive had started using.
In 2001 Carol and Clive took their first foreign holiday, 4 days in Copenhagen and Carol had a go with the family's "new", Fuji MX-2900 Zoom Fuji MX-2900 Zoom digital camera and her interest in photography was reborn!
The success of Carol's digital images from Denmark provoked an upgrade to her own: Fuji 6900 Fuji Finepix 6900 Zoom, in time for a trip to Amsterdam, with which she took some excellent photos! Carol's enthusiasm for photography had started to accelerate and she decided that Clive's new Fuji S1 Pro Fujifilm S1 Pro together with a Tamron 28-200mm (since sadly broken!) and an AF Tamron 90mm Macro were just right for her style of work!
Which was correct because she had many "placings" both as a beginner and advanced worker at the Winchester Photographic Society monthly print and slide competitions and several acceptances for the WPS annual exhibitions; her success continues with the Wonston and Worthys Camera Club competitions.
Following her sucess with the S1 Pro, Carol moved up very successfully to using a Nikon D200 Nikon D200 with 18-200mm lens with a Nikkor AF-S DX 18-200mm f/3.5-5.6 G IF ED VR and a Zoom Nikkor 80-400mm lens although she found these very heavy especially using the Nikkor 80-400mm lens when we were photgraphing the power boat racing. Having given up the power boat racing photography (not cost effective, racers spend their money on their racing not photographs). To reduce the weight of her outfit we bought a Nikon D40 body Nikon D40 (in Truro, Cornwall for £50 with some bits missing) with both of these bodies she continued to use her Nikkor AF-S DX 18-200mm f/3.5-5.6 G IF ED VR, however neither the Nikkor ED 80-400mm f/4.5-5.6D VR, nor the Tamron 90mm Macro lens work with a D40 so she tends to stick with the 18-200mm Nikkor.
Unfortunatley during a trip to the Isle of Wight in September 2018 the D40 body died due to a failure of the shutter cocking mechanism (a known issue with this series of Nikons); Carol reverted to her D200 and also tried Clive's D7100 Nikon D7100 but had found the D40 with 18-200mm combination was what worked best for her; so Ebay came up with a replacement a Nikon D60 Nikon D60, which to all intents and purposes is a D40 in size and weight but with D200 resolution, auto sensor cleaning, etc just like our more recent Nikons.
In addition to these cameras Carol has used a Nikon Coolpix 7900 Nikon Coolpix 7900, Nikon Coolpix P6000 Nikon Coolpix P6000 and more recently Nikon 1 J5 Nikon 1 J5 and Nikon 1 V2 Nikon 1 V2, and of course her Samsung Galaxy S5 phone; all of which with equal expertise.