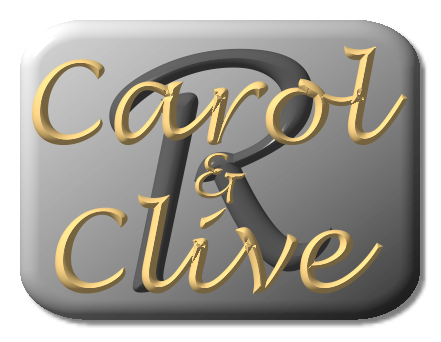 Work in progress...slowly!
Clive was introduced to photography at the age of 8 in 1956 with a Kodak Baby Brownie and as soon as the film was finished, he was introduced to the darkroom by his dad, Stanley; where Clive listened to the "fumbling and mumbling" which was an integral part of developing films until the Paterson Developing Tank - System 4 was introduced in 1968 (and was still available in 2007).
The next evening the negatives (black and white in those days) were printed and Clive experienced for the first time the magic of seeing an image appear on a plain white piece of paper in a dish of clear liquid under the red glow of the safe-light! That was it...Clive was hooked!
That experience has remained with Clive all through the years and even in today's digital world: one of Clive's favourite pastimes would be traditional black and white printing, "if only there were more hours in the day and more days in the week"!
As Clive became more ambitious photographically (probably to the detriment of his school work) he moved through a series of cameras, some good, a few less than prefect, these links are in chronological order of use:
In 1967, after a year at "Eastleigh Tech" to obtain the required "O level" exam passes, Clive, enrolled at the Bournemouth and Poole College of Art and Design, and for the next three years "studied" photography.
After years of anticipation and advice to "go to college and learn to do it properly", from his father and life long friend, mentor and self taught professional photographer Bob Sollars, what a disappointment and disillusionment "college " in the late 60s turned out!